Agia Galini Area
TRAVEL AGENT TO BRING YOU TO SOUTH CRETE SAFELY AND CHEAP IS CRETASTAR


My Town Agia Galini
With its whitewashed houses set into the hillside overlooking the picturesque harbour,it is easy to see why Agia Galini is fast becoming the most popular tourist Spot on the south coast of Crete.In ancient times the village was known as SOULIA and was one of 100 towns in Crete.In Greek mythology legend has it that Icarus and Daedalus flew from the cave in Agia Galini to escape King Minos.Agia Galini can be enjoyed all year roud with its temperate climate and warm friendly hospitality of the Cretan people.
Hotel accommodation ranges from small friendly rent rooms to family apartments and hotels, most having fantastic sea views. The camping site is ideally situated close to the beach and has a restaurant, mini market and swimming pool.
Eating out is an enjoyable experience with many tavernas and restaurants specializing in fresh fish and Cretan dishes. Relax in an outdoor cafeteria with a coffee or special cocktail or dance the night away in a nightclub with every type of music from Greek , Ethnic to the latest dance tracks.
Spend your day on the beach relaxing or try one of the many water sports on offer.
Ag Galini has all the modern amenities to make your holiday safe and enjoyable.- pharmacy, Dr, post office, banking.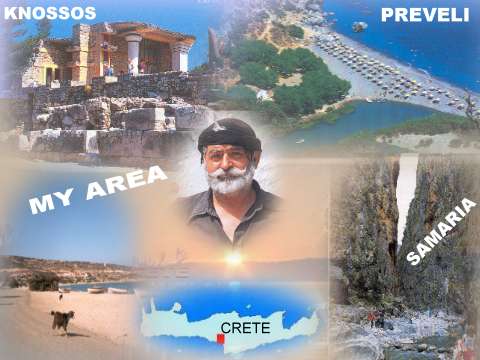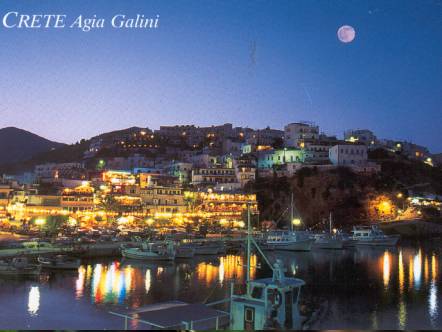 Hotels&Businesses